WAVE BAND
Sleek and modern design
for everyday style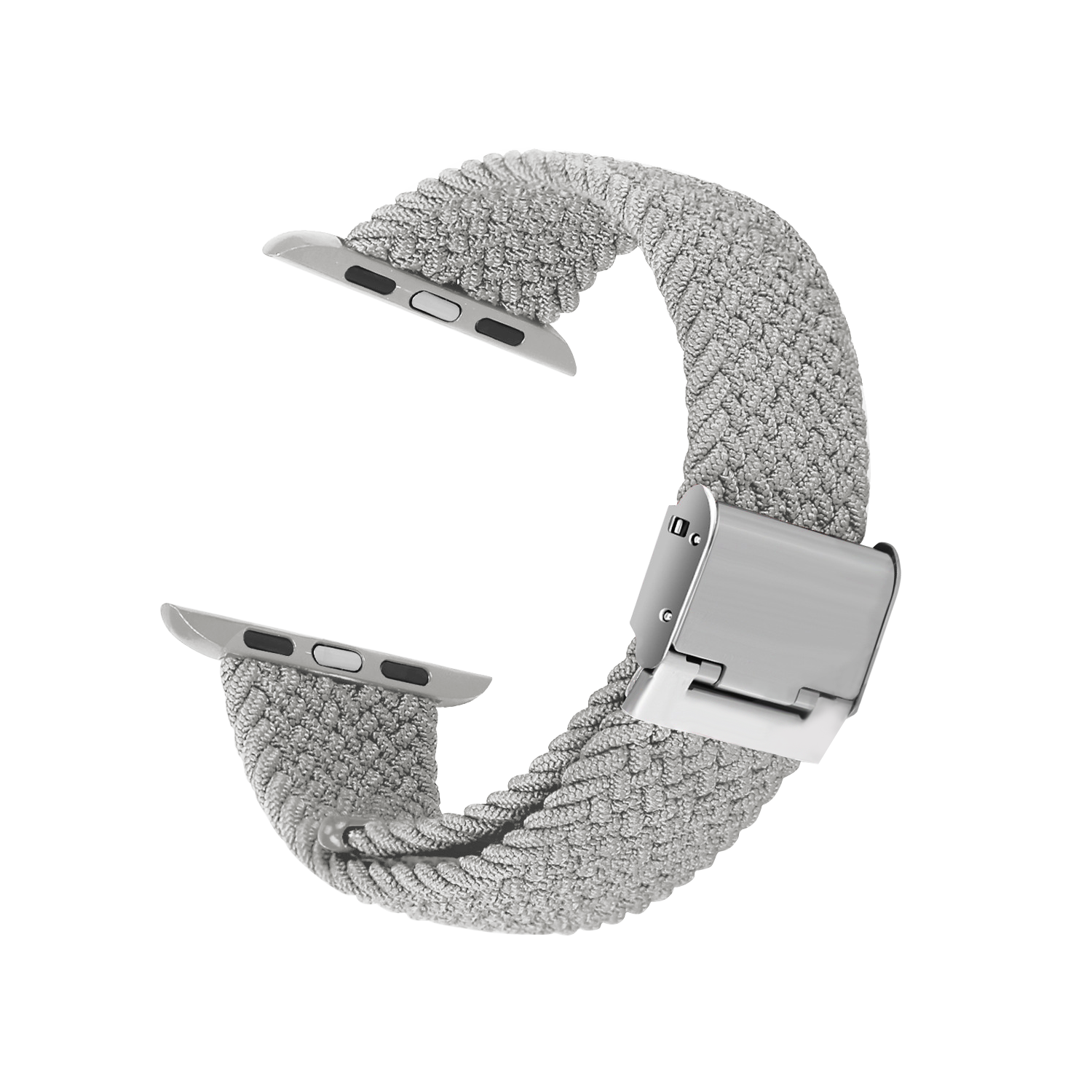 STAINLESS STEEL BUCKLE
LENGTH ADJUSTMENT FOR IDEAL FIT
The Wave Band has been equipped with a stainless steel buckle allowing you to adjust its length so it could fit perfectly both slimmer and bigger wrists for male and female users. It is therefore a truly universal solution for Apple Watch Series 7 with a 41mm case size as well as previous generation models with either 38 or 40mm case size.
UNIQUE POLYESTER BRAID
ELEGANT & PRACTICAL DESIGN
The original Wave Band is a unique item for all the fans of modern design. Apart from its aesthetic features, the flexible fibers allow you to easily slip the band on and off your wrist without opening a stainless buckle every single time.
FEATURES:
· Stainless steel bukle for premium look
· Length adjustment (universal fit)
· Breathable material allows moisture to escape
· Modern and elegant design
· Easy to slip on and off your wrist
· Compatibility: Apple Watch Series 1/2/3/4/5/6/7/8/9/SE (38/40/41 mm)